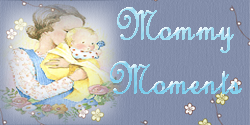 It's Friday and that means, Mommy Moments one again. Here is my entry for this week's theme

"Name Game."
Our son's first name is

Jacob

. We got it from the Old Testament (Bible), in Hebrew it means
"
Holder of the heel". In the Old Testament, Jacob was born holding his twin brother Esau's heel.
Namesake Jacob Grimm, the German linguist and writer, was the author of "Grimm's Fairy Tales" with his brother Wilhelm. Jacobus is the Latin form of the name. His middle name is

Agarem

(an Ilocano word means in Tagalog Manligaw) which is my father's surname.
Ruth

is our daughter's (deceased) first name which means "Companion" in Hebrew. We really like her life story in the Old Testament (Bible).In the Old Testament book by the same name, Ruth was a young Moabite widow who was devoted to her mother-in-law, Naomi. Her middle and last name was same as Jacob, our son.


The name has been popular since the 17th century and joined the top 10 on the chart in 1892 and stayed there until 1930, peaking at No. 3 in 1893. Bringing attention to the name in the late 1960s and early 1970s is actress Ruth Buzzi, especially known for her performances on the comedy show, "Rowan & Martin's Laugh-In." Influenced by award-winning author Ruth Rendell who has written so many "crime" novels between the 1960s and 2000s that she is often called the "Queen of Crime." Popular as a combination name, such as Ruthanne or Ruthellen.