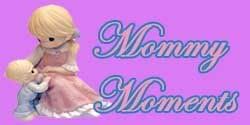 Here is my entry for this week's Mommy Moments theme: "Look at that Mess!"


Jacob was 1 year old here taken on his birthday where he was eating his cake :-).

Jake's toys scattered all over the living room!

He was about to go to bed here when I asked him to put away his toys away.

Loving his favorite spaghetti enough not to care the mess on his face :-)!